Marlin was abandoned and found wandering around Marlin Park in Miami. He was named, "Marlin" because that was the name of the street he was found on. Lucky for Marlin, he was taken to Furry Friend Adoption Shelter and he was adopted by his loving Mom. His Mom contacted me because Marlin was shaking a lot, hiding under the bed, and occasionally peeing in the house. He would have short bursts of playtime but then would retreat again. His Mom asked if I could do an energy kinesiology balance for Marlin to feel safe and to interact with her more. She felt that Marlin had lived a with a family before, and he didn't like being alone at home by himself. She also suspected, he may have lived with another larger dog, who protected him. Currently, his Mom lives alone and works full time. She had him in a large cage during the day so he didn't piddle all over the house. Being a conscientious Mom. she had people who came in and let him out during the day and she had him in doggie daycare twice a week so he had a chance to socialize with other people and dogs.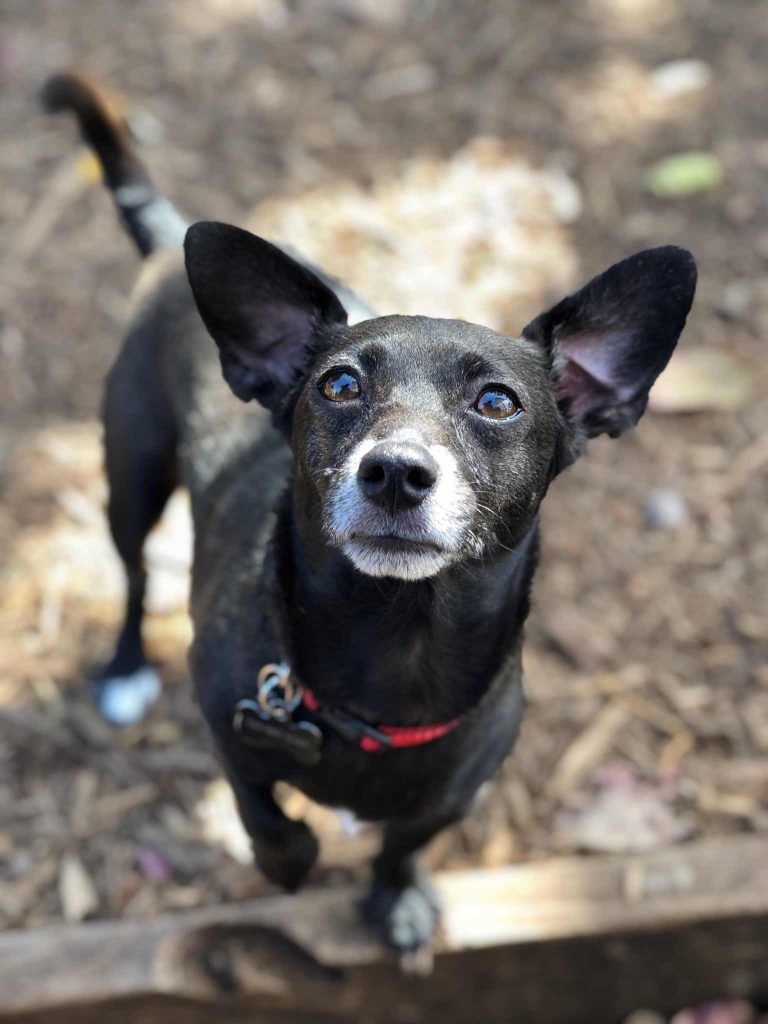 I balanced Marlin to feel less stressed, to feel safe alone in the house, and to feel he is getting his needs met. I received feedback, that Marlin was doing better and coming out to spend more time with his Mom.
After a few months I was asked again to do another balance.  Marlin was acting really scared and very nervous again.  It was found that lightening had struck the tree outside of the room that Marlin was kept in.  Marlin was scared by the sudden loud crackling noise.  He wanted to run away and couldn't being in his locked cage.  Marlin now had a phobia about loud noises.  I had to balance his anxiety and his fear of the unknown, feeling the world outside was not safe.  I did a brain integration balance because he was so scared to think straight and to bring down his negative experience with the lightning strike.  I also suggested, his Mom leave the door open on his cage, so he could run away and get the chance to feel more comfortable in his home and feel more in control of his environment.  He has become more of a happy dog, likes going to see other people and dogs in the doggie day care and definitely loves and trusts his Mom!  Marlin is no longer going in to his cage.  His Mom wrote me to thank me for truly changing their life together by helping him become a joyful, happy little dog and a great companion!