Joyce Shing, RN, MBA, Licensed Massage Therapist, Energy Kinesiology Practitioner, and Facial  Skin Care Specialist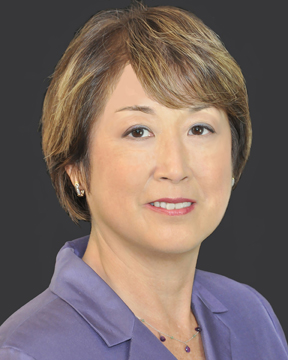 Joyce Shing, specializes in "Touch for Health", and is a Professional Kinesiology Practioner (PKP). and a certified diplomate of Integrated Healing modality. Joyce has been trained in "Integrated Healing" kinesiology from England and is excited how this new coursework that works in the body's holograph will contribute to her other kinesiology systems. All the above listed systems are a form of energy kinesiology which is a holistic healing system that balances the body's energy fields (Meridians, Chakras, and Auras). Energy Kinesiology takes out the "guess work" about physical, emotional, and nutritional issues by using muscle testing as a biofeedback tool. This allows the client's body to heal itself both physically and emotionally. Joyce uses these techniques for goal setting and healing facilitation. She is a Florida Board of Massage Continuing Education provider and enjoys teaching and sharing what she has learned to massage therapists and to the public so they can heal themselves and others.
Joyce also specializes in the Vodder method of Manual Lymphatic Drainage (MLD) for swelling issues related to injuries and surgeries. Joyce's nursing skills, in addition to her plastic/cosmetic surgery experience contribute to her treatment plan for her clients. Her understanding of western and alternative methods of healing is her greatest asset. Joyce is the only certified instructor for "Touch for Health" in Palm Beach county. Joyce believes in an integrated health approach for helping her clients achieve a balance of mind, body, and spirit. When all three areas are in synchronicity, the client has health and inner peace. Joyce individualizes her treatment program to each client's needs. She provides a safe, beautiful, healing environment in a wellness center that includes acupuncture and massage therapy in West Palm Beach, FL.
Joyce is originally from Brooklyn, NY, and currently resides in Palm Beach Gardens, FL. She has been in practice since 2000. Her previous education history includes a B.S. in Nursing from the University of Wisconsin-Milwaukee, and an Masters of Business Admininstration from Keller Graduate School of Management. She has worked in the health care field as a RN, medical practice administrator, Accounts Manager for Account Receivables for hospitals and as a licensed massage therapist for over 20 years. Joyce is a "professional student" who always loves to learn.
FL License: MA30784/MM11714
Facial License: FB-0718691/CE-9954116